Emblazoned in a box on their home page, Different Games Collective proudly asserts its message: their goal isn't to please the grand, monolithic 'gaming audience', it's to "[create] community resources and events to support marginalized voices in DIY and independent games."
Strangely enough, sometimes it really is as simple as that.
The Collective's most recent venture is an Atlanta-based program known as "Dear Games", hosted at one of the South's most historic feminist bookstores, Charis Books & More. The program, described by organizers as a "feminist games event series", intends to put a spotlight on independent games from minority creators. This month's game? A modest, insightful RPG Maker creation titled "Mainichi": an exploration of the everyday life of a transgender woman of color.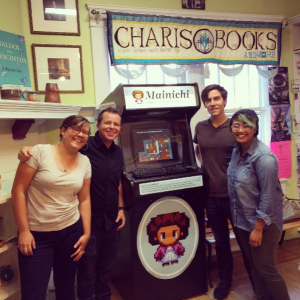 Mainichi doubles as both a game and a social commentary; designer Mattie Brice set out to make the game as accessible as possible in both its formation and in its playability. Using RPG Maker, Brice didn't have to be familiar with anything more than some basic graphics tools. Further, the setting is based unquestionably in reality; the game starts in the player's house, and takes you through the character's usual morning: a bath, shaving, makeup. As the game progresses, you witness more and more of the unique struggles one might face as a transgender woman of color in our everyday society, even at their most basic level.
Throughout the month of November, Mainichi will be available to play, arcade-style in Charis Books. On November. 16th, Charis will be welcoming Brice to the store over videochat with a conversation about Mainichi and her other works. If you can't make it, Mainichi is also available to play for free on Brice's website.
The following two tabs change content below.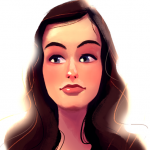 Celia is a games and entertainment writer with a love of media that gives a voice to unheard perspectives. She has a strong belief that fictional worlds should reflect the diversity of reality. Besides that, she just really likes dragons and swords and aliens and stuff.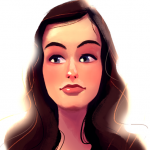 Latest posts by Celia Lewis (see all)