After seeing the results of the 2016 presidential election, Brianna Wu had a decision to make: how was she going to make sure the culture of misogyny and online bullying saw a societal, cultural, and political defeat? Her answer: run for congress.
Brianna Wu is no stranger to a good fight, whether that be a political campaign or otherwise. In 2014, she became the victim of vicious attacks centered around the "Gamergate" controversy, a harassment campaign which targeted women working and advocating in the gaming industry. These highly-specific threats caused her ultimately to flee her home, as she no longer felt safe in the address which had been spread across twitter and around message boards.
"I realized I needed to do this in a business meeting after election night, where I couldn't even concentrate because I was so upset. I knew I wouldn't feel good about just making video games for the next four years" – Brianna Wu
Two years later, she's working to put an end to the treatment she (and many, many women) received and continue to receive online. Running for a seat in Massachusetts's Eighth Congressional District, Wu wants to tackle issues close to home, focusing on online harassment and privacy rights. In a recent interview with the New York Times, Wu asserted that, "the thing Gamergate taught me is that there's nothing I can't handle. What is someone going to do: Call me ugly? Threaten to kill me? I already deal with all of that on a daily basis." What she lacks in political experience, Wu makes up for in tact, determination, and a first-hand experience in the issues that she is so passionate about.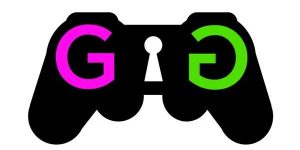 A year post-GamerGate, the topic of online harassment remains a hot-button issue in both Congress and on your Twitter feed. Indeed, the accessibility of social media platforms like Twitter may be an incredible draw, but it can also be an unfortunate drawback in terms of anonymity and security. Twitter users can create virtually as many accounts as they want, and these accounts can contain little to no personal identification. While it may not be impossible to investigate repeated threats by a single account, twitter often invites such activity en mass; anywhere from ten to two million accounts could choose to harass a single person, and the resources required to investigate a hate campaign of such a size just aren't realistically available.
Nevertheless, solutions exist. Having seen the consequences of this style of unmoderated, laissez-faire online communication, Twitter has began to slowly implement measures to help those targeted by these mobs. Most recently, as reported by Wired, "Twitter says it has developed algorithms that can detect when an account engages in abusive behavior—for instance, if it repeatedly tweets at non-followers. The company says it will start to limit the reach of the tweets from those flagged accounts".
With solutions in development and online activists like Brianna Wu at the helm of our political campaigns, the future begins to look brighter for women and minorities on the web. In a time of increasing polarization, it's important that safety and security remain integral to the platforms that we use, as activists, journalists, or just regular old people.
The following two tabs change content below.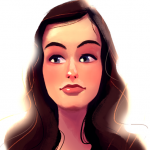 Celia is a games and entertainment writer with a love of media that gives a voice to unheard perspectives. She has a strong belief that fictional worlds should reflect the diversity of reality. Besides that, she just really likes dragons and swords and aliens and stuff.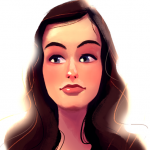 Latest posts by Celia Lewis (see all)