New Normative is one of the few gaming outlets that's unapologetically left leaning. We're not coy about our agenda.  We pay our writers to tell stories from an angle that other sites are reluctant to. Our writers are a diverse group of passionate, dedicated gamers, and we could always use your help to continue the mission.
By signing up to Twitch Prime with Amazon, you can get exclusive Twitch benefits, and support New Normative at the same time. This month's benefits include some Call of Duty WWII supply drops, an exclusive mount for Paladins, plus more stuff you may or may not care about.  On top of this, you'll also get access to all Amazon's Prime services, including free 2-hour delivery and instant access to video streaming.
All sign ups directly go to ensuring we can keep on doing what we do best. You can Try Twitch Prime here.
Already signed up to Prime and want to support New Normative directly? Check out our Patreon and gain access to our team Discord server!
---
This is a deals post, which means it contains affiliate links. Click on those links and buy something and we get a commission..
The following two tabs change content below.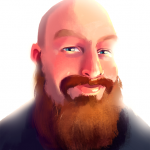 Greg has been writing on and off about games since the late nineties, always with a focus on indie games. He started DIYGames.com in 2000, which was the first gaming site to focus exclusively on indie games. These days he runs Cliqist, and New normative.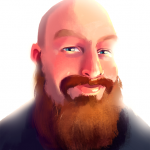 Latest posts by Greg Micek (see all)