Ebay is running some huge gaming deals right now, and there's never been a better time to pick up that Nintendo Switch or Razer Headset that you've been promising yourself. Sort out the big stuff here, and save your real money for all this years' fantastic indie launches.
The best part? Anything you decide to pick up through these links supports New Normative directly.
Not only will you be nabbing some high end gear at low prices, you'll also be supporting our writers. This means our writers can continue to get paid to write about whatever it is they write about.
This Weeks Best Deals
Nothing caught your eye? Want to support New Normative directly? We've got some amazing rewards over at our Patreon page for regular backers.
---
This is a deals post, which means it contains affiliate links. Click on those links and buy something and we get a commission.
The following two tabs change content below.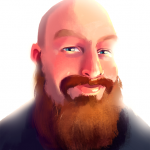 Greg has been writing on and off about games since the late nineties, always with a focus on indie games. He started DIYGames.com in 2000, which was the first gaming site to focus exclusively on indie games. These days he runs Cliqist, and New normative.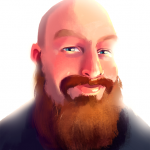 Latest posts by Greg Micek (see all)