Self Care Jam 2 wrapped up this week, bringing in over fifty entries covering everything from phone backgrounds to novellas to poetry. And of course, there were also plenty of games to enjoy.
Self Care Jam, which ran for the first time last year, differs from other jams in that it's supposed to be entirely for the sake of the person creating something. The jam page states that "There's no competition, no risk, and no pressure. You don't have to do anything big or shiny, just take a moment to get the satisfaction of making something that won't add undue stress on yourself," and that "It doesn't need to be about the state of the world, or something that makes the people that play it feel happy. This is just for you."
It's The Little Things
This philosophy leads to a lot of great things in tiny packages. Take, for instance, two separate entries about tea. Tea, the Twine, takes just a few seconds to describe the process of making that perfect cup, something that we all too often take for granted. And A Cup of Tea simply invites you to watch the steam rising while calm music plays and the background colours gently fade and change.
Games made in Bitsy lend themselves perfectly to this approach, and Space Wolf Tango is a stellar example (pun entirely intentional). Playing as a disembodied wolf's head, you float in space and chat to the locals, who bounce between being chill and friendly and casually dropping real truths that, while sometimes seeming laser targeted to my personal insecurities, were at least validating in their relatability. The colour schemes on each new screen sure are pretty, too.
Similarly, Beach Dog, also made in Bitsy, incorporates the fun and whimsical – this sweet dog loves birds and flowers – and the mental health struggles of its owner.
If, instead, you'd rather play something purely positive, Chasing Birds has you covered. In this extremely cute game, you chase birds. Who'd've thought! Plus, you're immediately prompted to "bark to start," which I just love.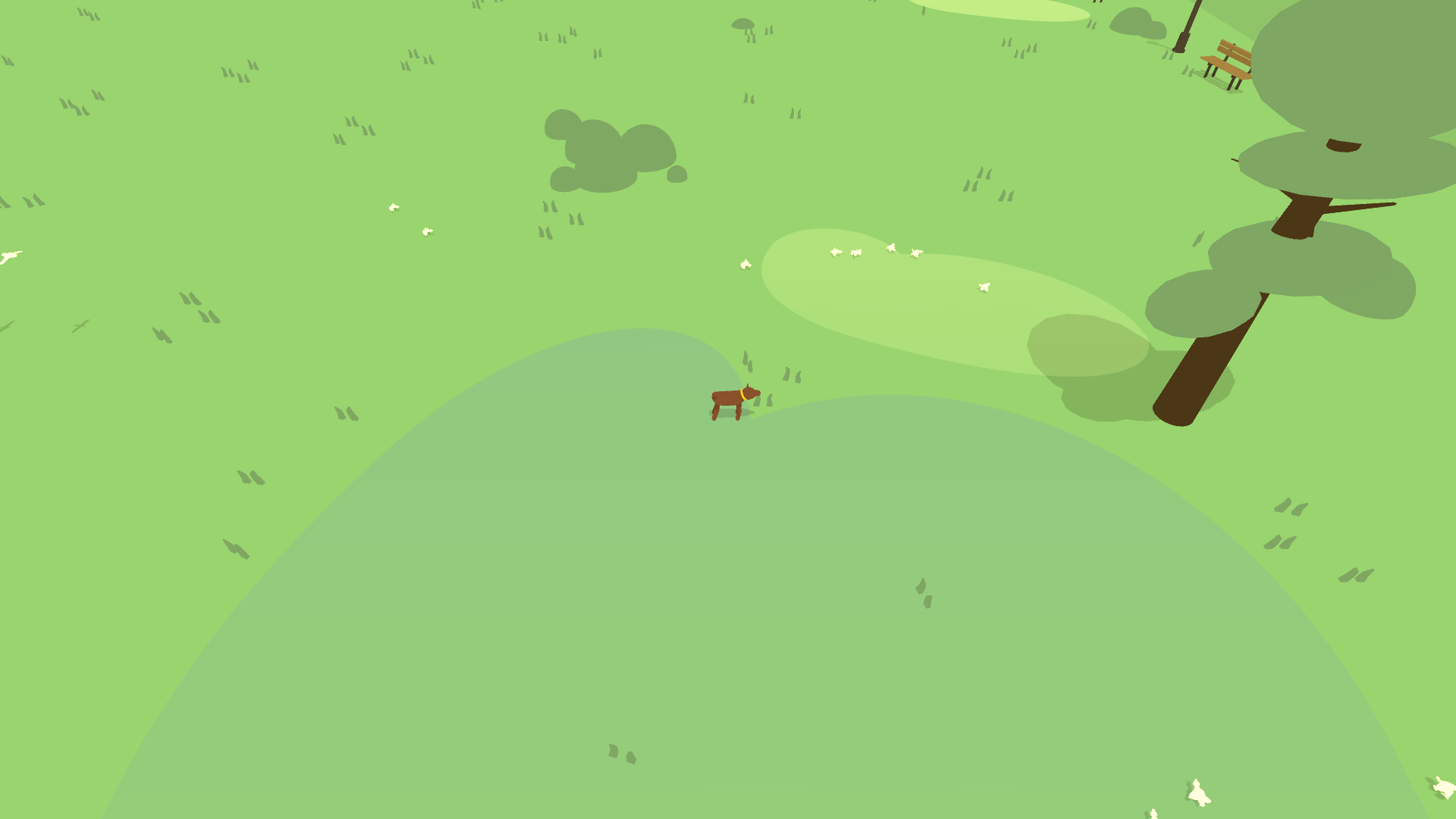 In Comfort, you have to hit "explore" to start, and you're presented with a beautiful moving image of a cat reading in front of a window. There's little to do, but changing the weather and the music is enough to create a very calming scene.
A similar level of interactivity with an equally feline friend, Cat Island: Relaxing Timer gives you a tiny beach to wander as a kitty, and a countdown timer with music and the sound of the waves to help you to take a break and relax.
Animation and Music
Of course, sometimes you don't even need to have something to click on for an effective little distraction. Flower is just a little bloom that dances along to some music for about 20 seconds and then closes, and it sure put a smile on my face. Ditto the sweet animation of Doggos.
When I Remember This Life is a music video cut from some of the cutest moments in famous films. But if you'd rather generate your own music, there's a lot on offer.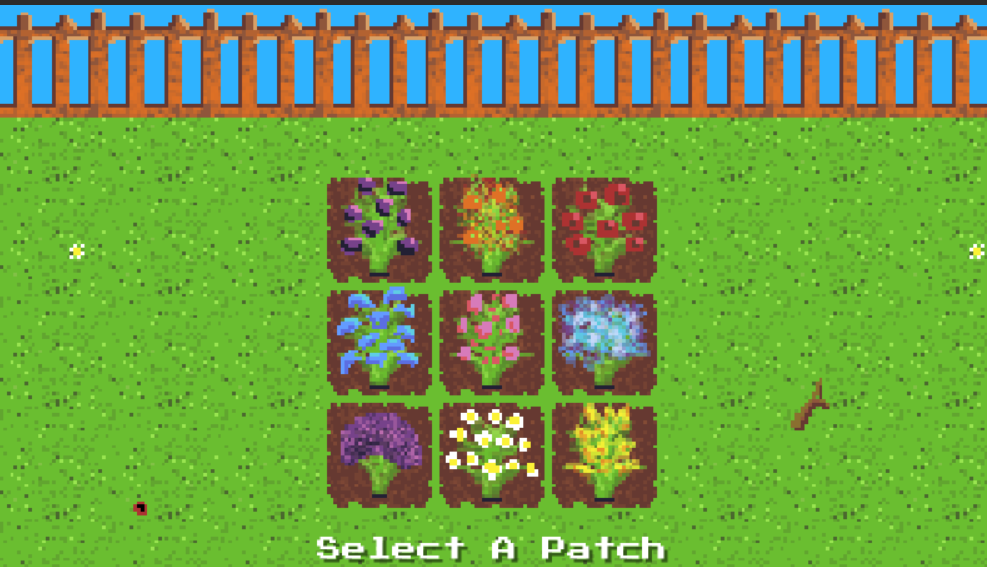 Composition takes what you type and turns it into a generally upbeat little jumble of notes. DreamTune is generally calmer, allowing you to layer melodies and beats to your own liking. And Sound Garden brings flowers into the equation, simultaneously building a song and a pretty square of colourful blooms.
Self Care
Ultimately, many brought the theme of the jam into their projects themselves. Cocoon reminds us why it's important to take a step away from the busy noise of everyday life, and talks through some options that your character takes to unwind.
Pampering Panda (as shown in the feature image) is a ridiculously cute tool for taking your own time to unwind, with good, practical reminders, and sticker rewards for playing along.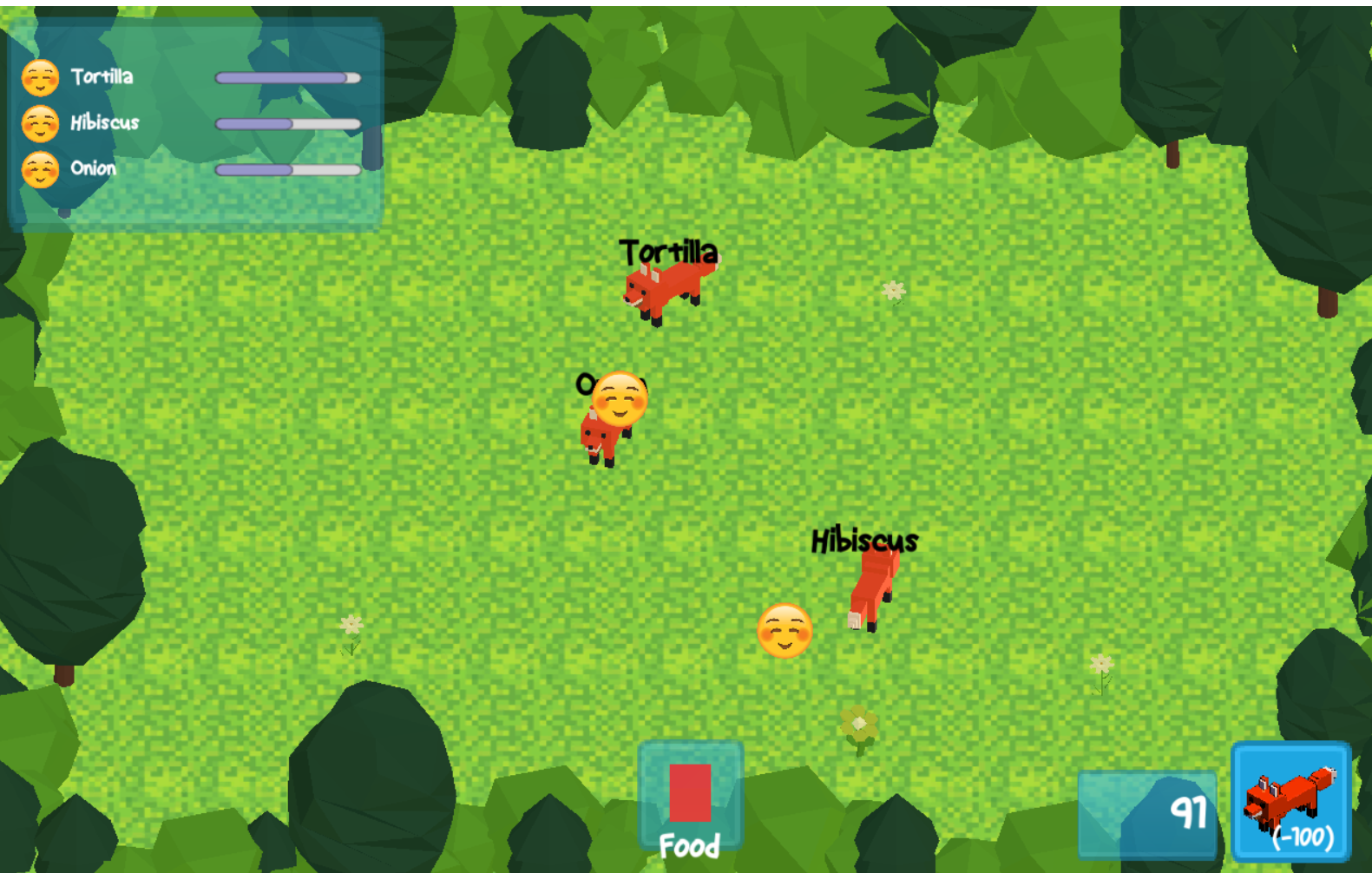 There are so many more options. Pull Your Socks Up is an adorable story about how " a very small change can improve our struggling in some way." Fox Village is an equally adorable clicker about collecting and feeding fox friends. Little Witch is – you guessed it – an adorable game about a witch catching hats on her head. There's so much to enjoy in the Self Care Jam's entries, and it's incredibly worth diving in to experiment for yourself.
The following two tabs change content below.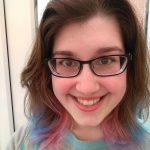 Jay is a freelance games writer specialising in intersectional feminist critique, how to improve games and use them to improve the world, and cute dogs. She loves inhabiting digital spaces in all their forms, and being constantly surprised by just how weird and wonderful games can be.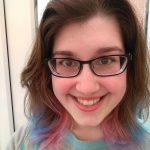 Latest posts by Jay Castello (see all)