There have been numerous movie characters who have starred in video games over the years and vice versa. However, there has often been a focus on the male characters, rather than the female. Well, there have been some huge female movie characters who have starred in video games, with many of them iconic. Let's take a look at some of those who really stand out and more importantly why.
Jill Valentine
Jill Valentine, if you didn't know, is a star of the world-famous Resident Evil franchise. Working as a counterterrorism officer with partner Chris Redfield, they are tasked with battling the Umbrella Corporation. It's this corporation who are responsible for creating zombies, who form the main part of the Resident Evil franchise itself. Over the years, Valentine has been listed as one of the most iconic video game characters, with the focus being on her ability as a soldier over her gender. Valentine was one of the original characters of the Resident Evil series, appearing in numerous movies and games which even include the Resident Evil Online Slot.
Lara Croft
Lara Croft is by far and away the most recognisable and well-known female movie and video game star. She's the lead character in the brilliant Tomb Raider franchise which has taken both the gaming world and box office by storm on numerous occasions. An athletic and supremely intelligent archaeologist. Croft travels around the world visiting ancient tombs and ruins, which all lead to immersive adventures for movie watchers and gamers alike. Lara Croft currently holds six Guinness World Records and was one of the first ever video game characters to be adapted for the big screen, with great success following. Over the years, Croft has been voiced and portrayed by some fine actresses including Angelina Jolie.
Ellen Ripley
Ellen Ripley is the lead character of the famous Alien series. Ridley Scott made the decision to move away from the traditional male action hero by implanting a female one into the Alien franchise. In the films, Ripley was played by the brilliant Sigourney Weaver, and this helped the character become famous in her own right. She's a first-class lieutenant who could more than hold her own, taking on anything and everything thrown at her. Ripley, like the others in this list, is seen as a significant female character in popular culture after starring in films, books, comic books and video games.
Nina Williams
If you have ever played Tekken, you will no doubt have fought against or with Nina Williams many times over the years. She's a professional assassin who hails from Ireland and is an original member of the Tekken series. In fact, Williams is one of the most loved and favoured Tekken characters of all time, with her unstable and unpredictable nature being of huge interest to many, especially as she's often at loggerheads with her younger sister Anna on numerous occasions. Nina is also the only female character of the Tekken series to appear in all instalments, including movies.
The following two tabs change content below.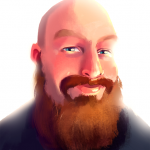 Greg has been writing on and off about games since the late nineties, always with a focus on indie games. He started DIYGames.com in 2000, which was the first gaming site to focus exclusively on indie games. These days he runs Cliqist, and New normative.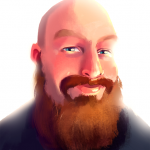 Latest posts by Greg Micek (see all)