Video games have become one of the top hobbies for many people. Every year new video game titles are released with most of them coming out in the second half of the year. 2018 is no exception with some of the most highly anticipated video games slated for release.
Marvel's Spider-Man
While there seems to be a flood of super hero games out on the market, this particular title is showing a lot of promise. The game was designed by the creative minds at Insomniac Games. If that name doesn't ring a bell perhaps some of their titles will, Ratchet & Clank as well as Sunset Overdrive. Published by Sony for their PlayStation 4, this game will tell a brand new story about Spider-Man that hasn't been used in the various media formats. Due to be released 7 September, the game will later have additional content that can be added to the game including new characters as well as skins for Spider-Man. With some sophisticated combat systems, this game's release will be an exciting one for 2018.
Forza Horizon 4
Riding on the heels of a successful Forza Horizon 3, this new instalment has gamers longing for its release. All of the information available at this point indicated that this game will not disappoint. Designed for both the Xbox One and PC, the game was featured at Xbox's E3 conference. The scenery in this game has changed offering up views of historic Britain in different seasons as you speed around the country. Due out on 2 October, the game will feature over 450 licensed cars as well as the capability for players to create their own race routes. Available to be played in both online and offline mode, special downloads can also occur beefing up the game's resources.
Pokémon: Let's Go!
After the monster success that Pokémon Go experienced, comes a new game for the Nintendo Switch to be released on 16 November. There are actually two versions of the game which are remakes of Pokémon Yellow, one of the first titles released. Players can opt for a different starter Pokémon, either Pikachu or Eevee. Along with many returning characters comes the release of several new ones in both versions. With Wi-Fi capabilities, players will be able to trade Pokémon as well as battle other players. Absent from this release will be breeding and eggs but players can bond with Pikachu or Eevee by playing, feeding and petting them. The Pokémon chosen can also be customized to don different outfits and even change up their hairstyle.
Life is Strange 2
When the first version was released, the teen focused adventure was a success. Now, the company hopes to again repeat this success with a second version designed for Microsoft Windows, PlayStation 4 and Xbox One. The featured characters are two brothers who are on the run from the police.  Five episodes will be released in September prior to the game's launch date of   27 November. In the meantime, a free demo game, The Awesome Adventures of Captain Spirit, related to Life is Strange 2 can be downloaded
Fallout 76
While most gamers expected Fallout 5 to be the next title to follow Fallout 4, Bethesda surprised the industry with their anticipated Fallout 76. Created for Xbox One, PlayStation 4 and PCs, the game clearly makes it known that it isn't simply a follow-up to the 4th version but a new game. A multiplayer game where players must focus on survival as well as team combat. Chronologically set prior to the other Fallout games, this is a huge departure from the previous titles. To be released on 14 November, the game has sparked a lot of curiosity among gamers.
As we finish up the second half of 2018, these are some games that may perhaps pique the interest of both serious and casual gamers alike.
The following two tabs change content below.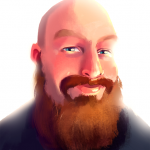 Greg has been writing on and off about games since the late nineties, always with a focus on indie games. He started DIYGames.com in 2000, which was the first gaming site to focus exclusively on indie games. These days he runs Cliqist, and New normative.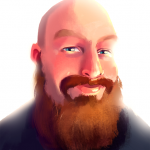 Latest posts by Greg Micek (see all)