World of Warcraft's Running of the Gnomes has been going on since 2010, seeing thousands of pink haired gnomes race to raise money for charities combating breast cancer. In 2015 the Running of the Trolls for the Trevor Project was established, with the latest event taking place this weekend.
Organised by Dravvie, the run chose the Trevor Project, an NGO focusing on suicide prevention for LGBTQ+ people, in order to "celebrate Pride Month, and encourage our younger members of our community who may most need support and help through their teenage years to reach out for it, and to encourage the rest of the community to reach out."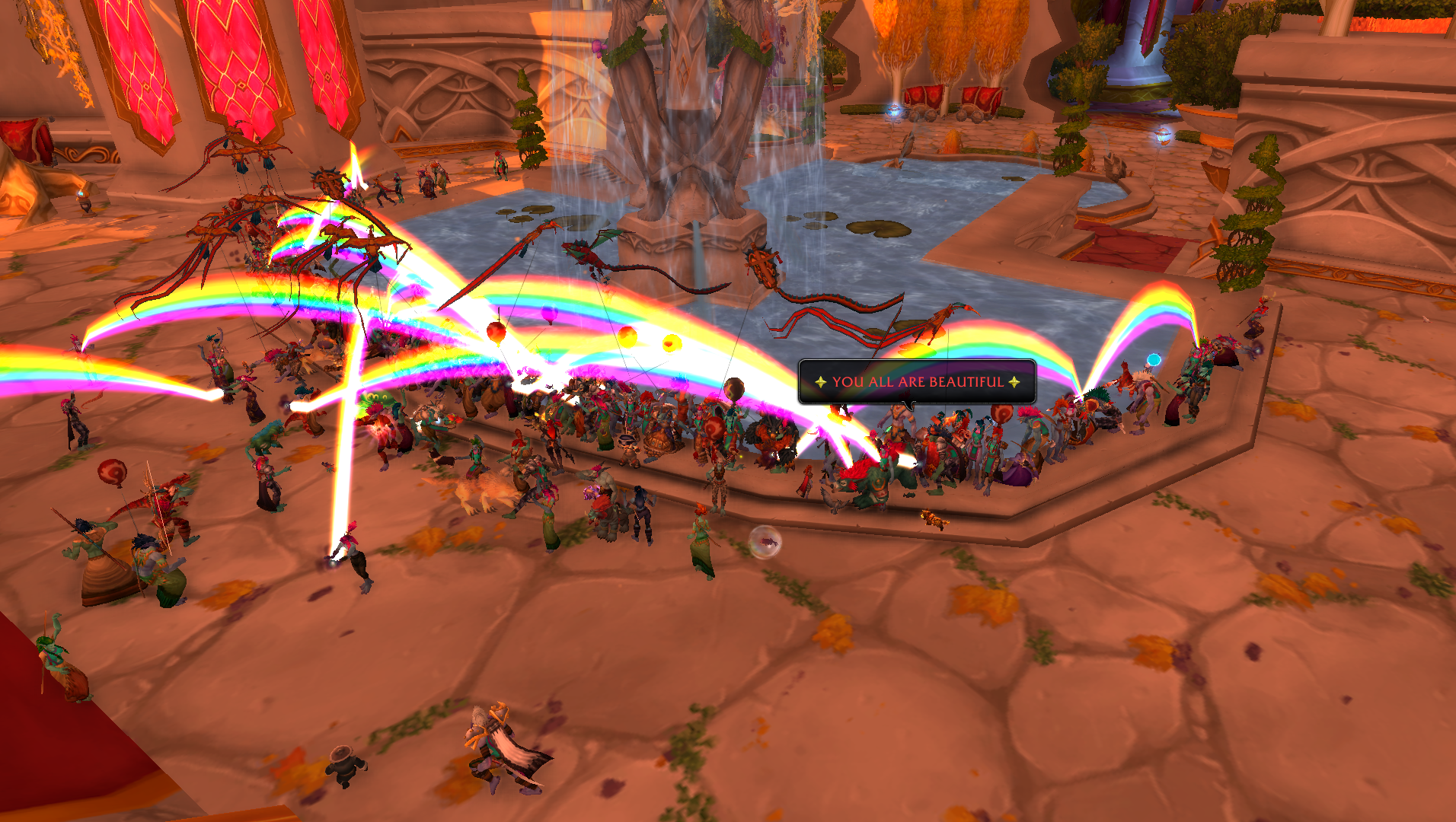 Trolls were chosen as gnomes' Horde side counterpart because "with all of the silly, funny, hilarious, and Trollish questions we've gotten over the years, Trolls and their bright colorful hair seem like the perfect choices to take on an adventure across Azeroth!"
And players were told to make their hair colour the shade of their favourite pride flag.
"I had a blast"
Over 850 people joined the run, and participants raised over $2500 for the Trevor Project.
Raeyn, who participated said: "I had a blast, as I do pretty much every time Dravvie throws a charity event! This year we had over 850 trolls running from the troll starting zone to Silvermoon City with level 110s guiding us on the path and killing any hostile mobs that tried to get in our way. Throughout the run people would /shout words of encouragement and support, which was super sweet."
Images courtesy of Raeyn.
The following two tabs change content below.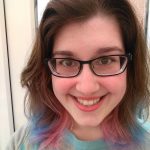 Jay is a freelance games writer specialising in intersectional feminist critique, how to improve games and use them to improve the world, and cute dogs. She loves inhabiting digital spaces in all their forms, and being constantly surprised by just how weird and wonderful games can be.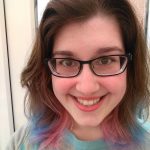 Latest posts by Jay Castello (see all)