The Old Firm is one of the most exciting, passionate and downright dangerous rivalries in world football. Celtic and Rangers, the two largest clubs in both Glasgow and Scotland, regularly play this fixture. Their rivalry doesn't just extend to football however, it permeates the entire religious culture of Glasgow.
Celtic have a primarily Irish Catholic following, due to the club being founded by Irish Catholic priests in the 1800s. Rangers, in comparison, have a primarily Scottish Protestant following. This difference in religion may seem minor but it has led to sectarian violence, property damage and even deaths. Konami have recently made a partnership with both clubs for their new game, Pro Evolution Soccer 2019. This is a good idea for many reasons.
Why the Old Firm is So Dangerous
Since the Protestant Reformation in the 1500s, when the Protestant Church split from the Catholic Church, hundreds of years of religious conflict have followed. Both religious groups have been persecuted over the years and fierce discontent is carried even to this day. This is amplified due to the school system being separated into Catholic schools and non-denominational schools, where all faiths attend. However, since most people in Glasgow are either Catholic or Protestant, these are mostly Celtic schools and Rangers schools.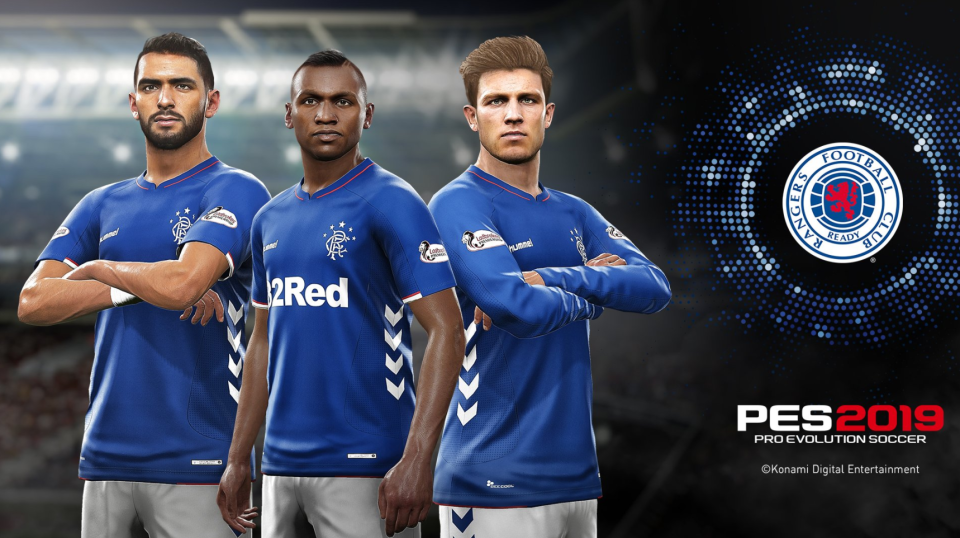 In recent years, the conflict in Ireland between the Irish Republican Army, or IRA, and the British Army, spilled into Scotland. The hostilities in Ireland were due to both religion and the Catholic IRA's wish for an independent, unified Ireland. Due to the massive Irish population in Glasgow, tensions grew even higher among the two religious groups during this period.
Football has become an almost proxy war for these two sides. A win for their team is a win for their entire culture. Matches are fraught with violence and controversy, such as the match played in March 2011. There was even a study that showed a rise in domestic violence when an Old Firm match was being played.
Konami Made the Right Decision
The partnership Konami have made with both Celtic and Rangers means that the teams are fully licensed and their stadiums are included in PES 2019. Legendary players could also be included in the myClub mode. In addition, a special edition of the game for PS4 is also being published with a special box art. It is available to pre-order on both the Celtic Store website and in-store at a Rangers Megastore.
If Konami had only included one of these teams and made the same announcement, half of Glasgow would have been turned off the game. PES would then be known as a 'Celtic game' or a 'Rangers game'. It wouldn't make financial sense to do this. By including both, it avoids any potential conflict. It also means that there isn't even more of a divide between PES and FIFA fans than there already is.
Overall, Konami have acquired the license to two teams with a colourful history. They've also avoided offending an entire cultural group. Having these teams lets players experience a proper Old Firm match which, despite everything, is one of the most exciting events in sports.
The following two tabs change content below.

Aidan Roy
Aidan's first console was the GameCube, meaning he was brought up on tough games of Melee and sailing the seas in Wind Waker. He lives in Glasgow, Scotland, where he can confirm that the Scottish people hate Donald Trump, as much as he may claim otherwise. His hobbies as a student include balancing loans in real life and balancing loans in Animal Crossing.

Latest posts by Aidan Roy (see all)