Resist Jam took place recently; dedicated to "creating games that resist oppressive authoritarianism in all its forms." With over 200 games submitted, it's impossible to get a handle on just how creative and diverse the projects were in one article, so instead, here's a series! Each will examine the cultural context of one theme found in several of the games, and show how it was used. This first instalment will cover games about protest.
The power of a street protest likely need not be explained in these political times; recent events like the Women's March on Washington drew millions of attendants from all 7 continents. They could not be ignored.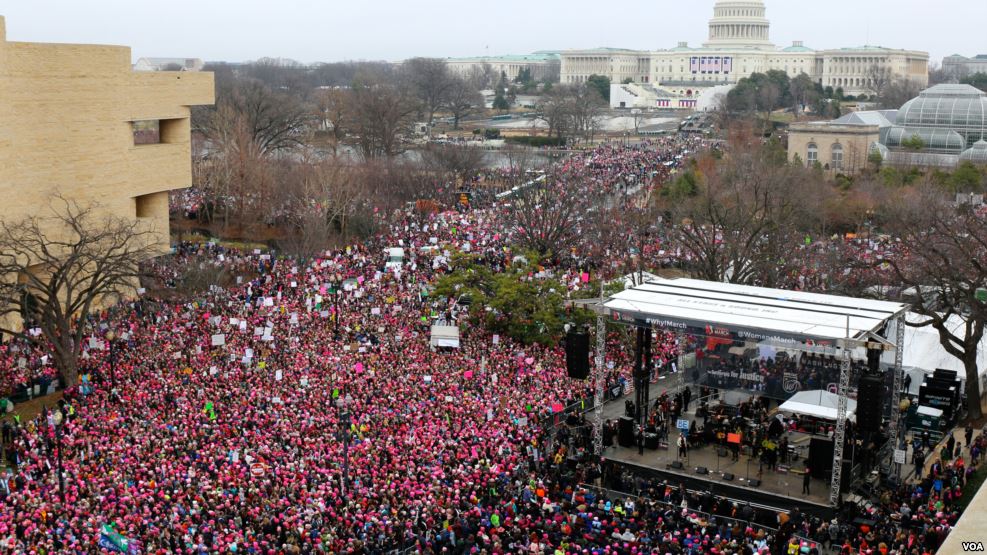 Yet marches have a long history. The first demonstration described as a protest march was organised by Mahatma Gandhi in 1913, protesting against the treatment of Indians in South Africa. (Though it would be remiss not to point out that he was in large part motivated by a deep racism towards native South Africans.)
The term took off in the 1950s and 60s, with a wave of marches against war and nuclear weapons; for the equal treatment of races, genders, and sexualities; to show solidarity for strikes – in short, against any kind of oppression. Marching has since been a common and widely recognised protest tactic, and is once again gaining popularity to combat the rise of the far-right throughout the world.
Yet marches are not the only form of public protest. Groups may be static, like the Standing Rock camp fighting the Dakota Access Pipeline. Or protests may be individual actions designed to draw attention, like Edith and Olivia Smith chaining themselves to the railings outside 10 Downing Street in 1908.
In short, protest can come in many forms and stand against almost anything. A perfect way, then, to approach Resist Jam. Here are a few games that decided to take this angle.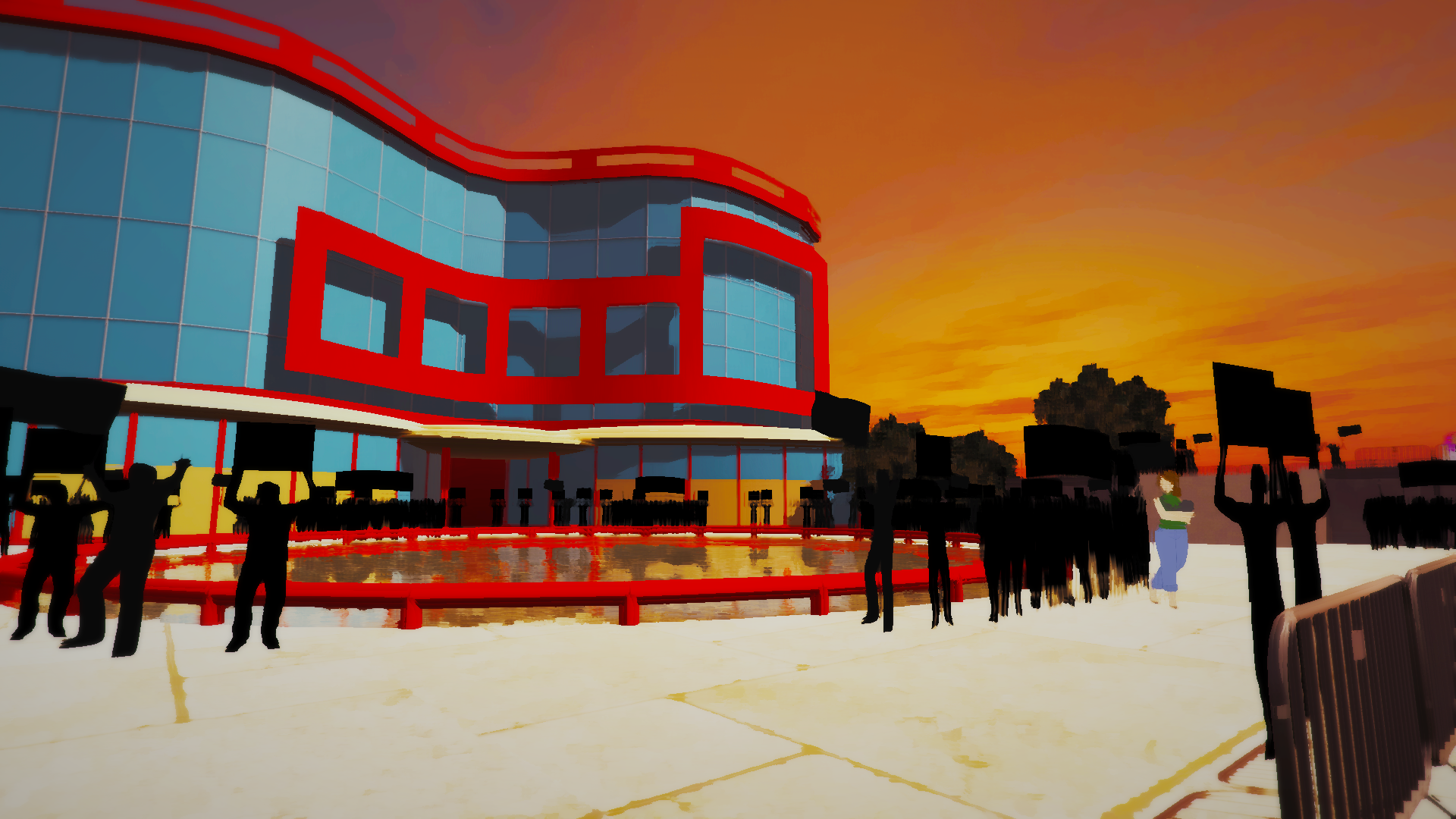 Created by Nicholas Staracek, Nic Lyness, and Zoe Lovatt, Freedom Through a Lens follows a photojournalist as they document a protest march and the people who are attending it.
Marches are by their nature made up of a large number of people, so focusing down on just a few of them and their stories and feelings is particularly effective at showing the variety of motivations and lives within the crowd. Anger and hope, interest and passion; each person you speak to is here for a different reason.
There is also an element addressing privacy concerns – some protesters might not want their photos taken despite your promise to remove all faces from the final story. This is treated with respect and well demonstrates the importance of consent in the documentation of resistance.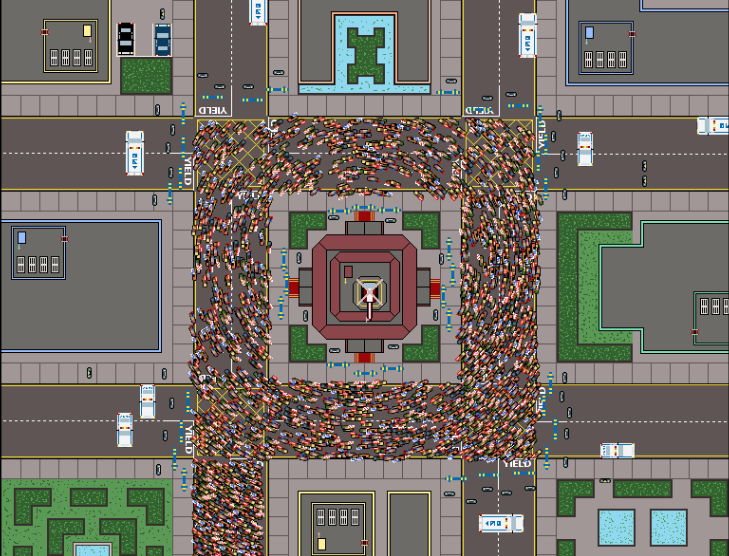 A deeply satisfying clicker game by Vaudevault's Adeyemi, Tadhg, and Fedor. The goal is to fill up the streets with protesters. These individually small people will gradually build to a force to be reckoned with, chanting slogans and waving banners.
It's simple, but one of the best things about game jams is that they allow developers to make something uncomplicated that focuses on a single central idea, and this game makes that an effective demonstration of the weight and energy of a crowd.
Plus, scaring the authoritarian ruler out of his tower to flee in their helicopter is my kind of power fantasy.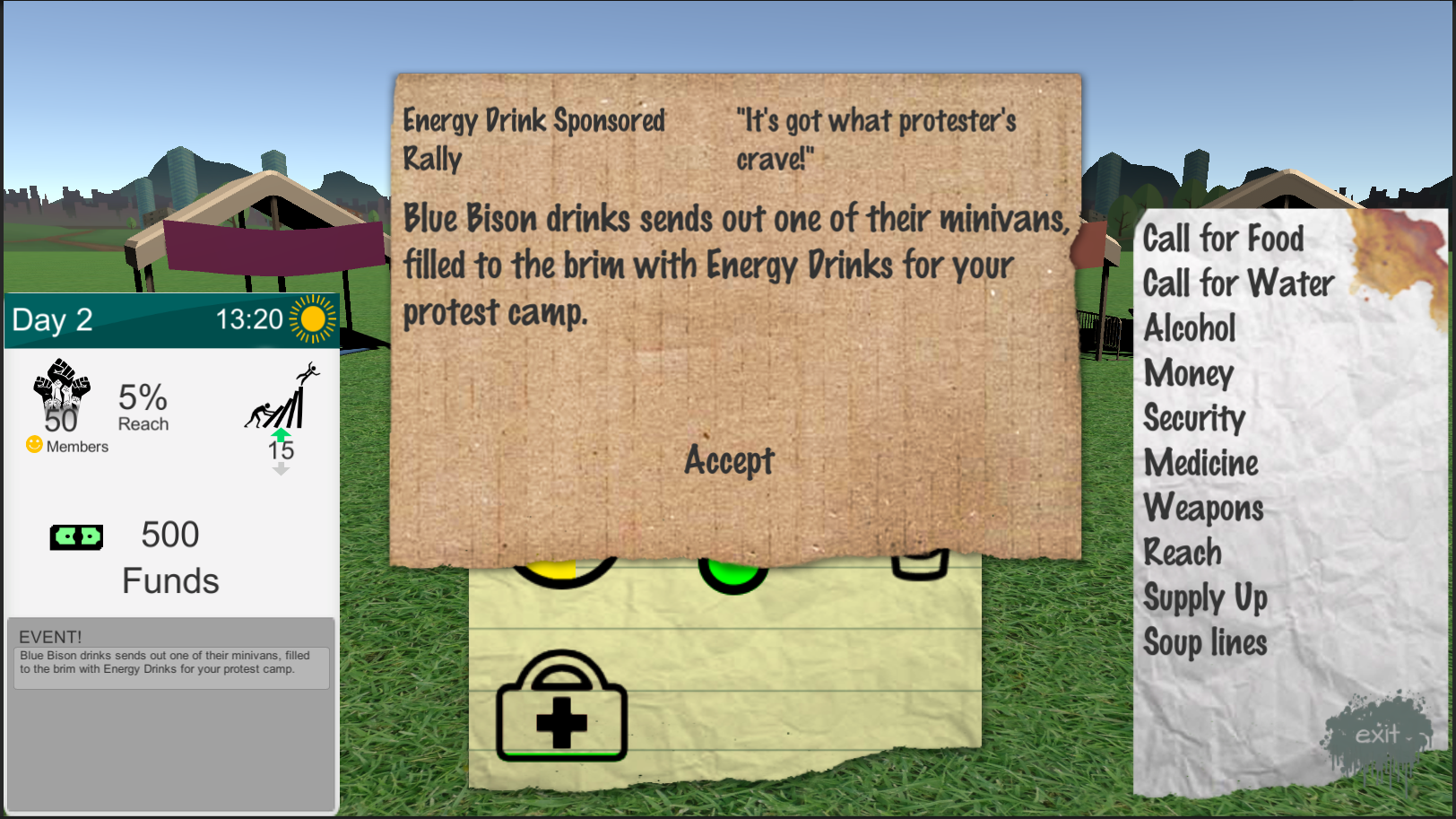 This game by Ravynn shows the careful balancing act that goes into any large scale demonstration. Not only is it crucial to maintain basic supplies like food, water, and medicine for the protesters, there are also decisions to be made regarding security, violence, and dealing with unexpected problems.
These problems may come from anywhere – accidents, rotten individuals, or the hostile government. But help, too, may appear at random, from friends, strangers, or companies. It's a complex juxtaposition of attrition through oppression and grounding through solidarity.
If Not Now, When? also addresses a unique feature of modern protests: visibility and reach are accumulated by online activism. Social media is in and of itself a valuable resource that must be attended to. In this way, this game itself hints at the importance of jams like this.
This simply beautiful Twine by Ed Sibley, featuring music from Katt Strike, addresses the meaning behind one individual's protest.
You play as a theatre attendant who is caught up when a woman chains herself to the back row of seats. Through getting to know this woman and questioning her motivations, the protagonist learns much about both resistance and themselves.
They are also struggling with their own life: mental health problems, poverty, and a tricky long distance relationship. Each of these is expressed with a realism that evokes their anger, fear, and exhaustion. The game will have you think about what resistance means with these complicating factors that politicise everyday life.
You are also encouraged to reflect on your own feelings on the themes through the protagonist's blog posts, which you can edit to demonstrate your views. In this way, it's a deeply thought provoking story, as well as being incredibly emotionally involving.
And More
These are not the only Resist Jam games that choose to focus on protest. Take a wander through the submissions to find other games about protest, or to see what else catches your eye.
The following two tabs change content below.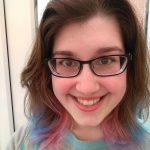 Jay is a freelance games writer specialising in intersectional feminist critique, how to improve games and use them to improve the world, and cute dogs. She loves inhabiting digital spaces in all their forms, and being constantly surprised by just how weird and wonderful games can be.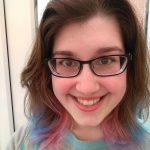 Latest posts by Jay Castello (see all)