Founded by Dr. Jennifer Hazel, Checkpoint is webseries with the goal is to "raise awareness about mental health issues and those affected, using the power of video games." The series is in its last week on kickstarter, and has earned enough pledges to be fully funded.
In the funding video, Dr. Hazel discusses the severity of mental illness and quotes jarring statistics including "between a quarter and half of people will experience a mental health issue during their lifetime," that only a third of those suffering get help, and that mental illness is "one of the biggest causes of death for people under 30."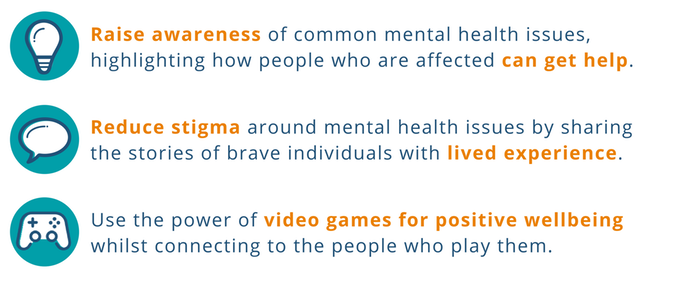 You are not alone
I can tell you right now, I know this to be true. As an under-30 something, I've known classmates and sibling's friends that have taken their lives. Mental illness becomes overwhelming when the brain catastrophizes situations until a person's wellbeing is spiraling into a dark nothingness. "It's scary, actually. It's like being on a ship in a sea full of mines, not knowing when you're gonna hit one and how long it's going to last," says Johnny Chiodini in the Checkpoint video.
Checkpoint wants to you to know you're not on a ship alone. By addressing mental health issues through video games and starting a dialogue with people who work on them, Checkpoint seeks to reverse the stigma of mental illness entirely.
"We believe we should all come together to look after each other to improve our health and wellbeing and make games a better place." – Dr. Jennifer Hazel
What you can expect from Checkpoint
Now that the project is fully funded, we can expect a two part series, each consisting of eight episodes, totaling 160 minutes.
Part one will cover a variety of mental illnesses, including depression and anxiety, eating disorders, bipolar disorder, and more. Industry professionals have offered to share their experiences battling mental illness with Checkpoint. These professionals include Josh Scherr (Naughty Dog), Rae Johnston (Gizmodo), and Teddy Diefenbach (Square Enix). Others include developers, content creators, journalists, and musicians. Part one will focus primarily on educating viewers on these mental health issues.
Part two moves away from education into the heart of video games and their heroes, including representation of mental illnesses in game, and games for a better wellbeing. This season will also include interviews with industry professionals. It will additionally try to analyze the stigma of mental illness and how we can change it.
"The ability to talk more openly and more freely and to discuss the realities of mental illness… is not just beneficial to those who suffer, but then also for those who don't to better understand those around them." – Krister Collin, IGDA Sydney.
If you're reading this, chances are you're a gamer. And if you're not a gamer, you probably know someone who is. Games can be a haven for people with anxiety and depression (click here for my post on grieving as a gamer). With the world on edge, our mental health issues are exacerbated. People who already suffer from mental illnesses now worry about being vandalized with hate speech or being attacked if they leave their homes. There's never been a better time for a series like Checkpoint to come out and say, hey – we're all in this together, and you are not alone.
Learn more about checkpoint at checkpoint.org.au
The following two tabs change content below.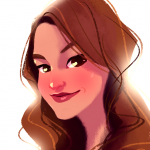 Deva is a fiction writer and actor who loves complex characters and dynamic storytelling. When she isn't writing or acting, Deva can be found gaming, reading, or playing with her cats.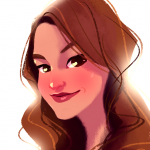 Latest posts by Deva M. Gregory (see all)