Early on in Stardew Valley's development, longtime fans of farming simulators such as, Harvest Moon and Rune Factory, had a few hopes for the Western take on a genre, long dominated by the hyper heteronormative, mono-racial series that is, Harvest Moon. One of those hopes was that Stardew Valley would be racially diverse. And to Eric Barone's credit, I do think that racial diversity crossed his mind but, that doesn't change the fact that Stardew Valley is a strikingly white game; and that was a missed opportunity. Luckily, we have mods.
Maru and Demetrius were a great Start

I don't want to write this article without taking a minute to point out that Maru and Demetrius, Stardew Valley's only people of color, are quality characters. Demetrius is an accomplished natural scientist in an interracial relationship, who has books like, "Maximizing your Second Marriage" and "Practical Tips For First-Time Step Dads" in his bookshelf. He's a good dad. On the other hand, you have Maru, an engineer. Both are a far cry from the typical hyper-violent depictions of Black people in media. This type of representation is significant when it happens, particularly in games, but that isn't to say that it's anywhere near enough.
2/38 Does not a Diverse Game Make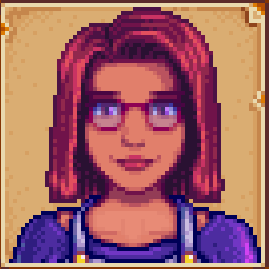 Of the human characters, only two are people of color. That is not how the world looks. Stardew Valley's attempt at diversity stops way short of any meaningful attempt at depicting diversity. What's worse, when people of color are included in stories as oppressively white as Stardew Valley's they run the risk of being viewed as tokens, regardless of whether it was intended or not. Furthermore, both characters are Black and racial diversity shouldn't ever be simply including Black people in the first place. A piece of entertainment can only be considered racially diverse when it makes room for the spectrum of racial diversity that we have in the real world.
Filling the Diversity Gap
In case you were thinking it, I was not the only one to feel a bit disappointed in the lack of diversity in Stardew Valley. In the months following the game's release, eventually, a user named, notsnufffie on the Stardew Valley forums began the process of redrawing the villagers, in order to account for diversity. Though Diverse Stardew Valley is on indefinite hiatus, it still manages to make Stardew Valley a much more inclusive game. It's well worth a look.

The following two tabs change content below.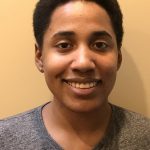 Nicole is a video game and pop-culture critic with a lifelong relationship with video games and the strange tenderness that can be found within them. She is an avid collector of DS games and a reluctant collector of Amiibos. She has a strong belief that the gaming community, with some work, can become an inclusive and nurturing environment to all who seek to belong to it.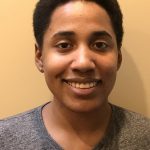 Latest posts by Nicole Hunter (see all)