The first season of the Blizzard-hosted eSports tournament) Overwatch League has now begun. With it, hundreds of skins based on each League team's colors are available for players to unlock in-game. You get one free, but the rest will cost you.
When players unlock one of these Overwatch League skins, the game will play a piece of instrumental music. It's hopeful, it makes your heart swell and…you have to unlock two more skins in order to hear the rest of it. It's highlighted by Sky Williams' (very funny) video of the skin unlock process below.
THESE 👏🏾OVERWATCH. 👏🏾LEAGUE. 👏🏾SKINS. 👏🏾ARE. 👏🏾FLAMES.👏🏾 🔥🔥🔥

IDC ABOUT PLAYERS AT ALL

IF YOUR SKINS ARE DOPE IMA FOLLOW YOU TO HELL AND BACK 🙌🏾🙌🏾🙌🏾 pic.twitter.com/oUJ2ZM2pbl

— ♡♪!? (@SkyWilliams) January 10, 2018
The Psychology of Loot Boxes
The music may seem innocuous or like a funny little Easter egg, but it's much more than that. It represents one of the main issues underpinning the loot box controversy. Loot systems are designed to use psychology to drive us towards spending more and caring more about loot.
Overwatch loot boxes themselves shake and explode with a ceremony that almost makes you feel like the three duplicates and basic spray you just got are worth it.
Overwatch's senior game designer Jeremy Craig told PC Gamer that the team deliberately used the audio-visual design of loot boxes to make players feel "excited at the possibilities of what could be inside." This design mantra is also used in Blizzard's card game Hearthstone, as explained in the piece.
The music of the skin unlocks may seem like nothing, but it's designed to stir emotion within you, and, crucially, to compel you to unlock more loot boxes. The instrumental may not have any words, but listen closely and you'll hear it whisper, 'why not unlock another one?'
The following two tabs change content below.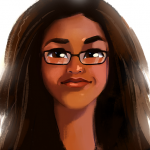 Jasmine Henry is a games and technology writer from the UK who has been playing video games since before she could tie her own shoelaces. She is also a serial games hoarder (thanks Steam sales!) and dreams of a day when the representation of women and minorities in games is no longer debated and is simply just the 'norm'.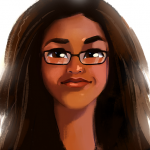 Latest posts by Jasmine Henry (see all)