Characters in Western dating sims are often similar: the protagonist, a transfer student or new employee, choosing between a slate of potential love interests – the quiet bookworm; a jock with a roguish smile and a heart of gold; someone aloof and mysterious; a cheery goofball. More troublingly, they are also usually all thin, straight, and white. But that's not the case in Two Scoops.
Two Scoops is a visual novel that's currently on Kickstarter. Some things are to be expected; our protagonist, for example, has just started a new job at the ice cream shop. However, she and her coworkers aren't the rote characters that we have come to expect.
The cast
The protagonist, nameable by the player, is described as "a big girl in a small town," and this is pretty literal. The game is created by Paige Hall, an artist specialising in body positivity, and that's reflected in her design. The player can also choose one of three skin colours to give her.
The love interests are also varied; in personality, race, and gender (including Jamie, who uses they/them pronouns). The kickstarter page only gives their basic information – age, star sign, favourite ice cream flavour – but their profiles are being introduced through the campaign. So far we've been introduced to Maya, the manager of the store, who is described as kind, welcoming, and maybe a little too serious.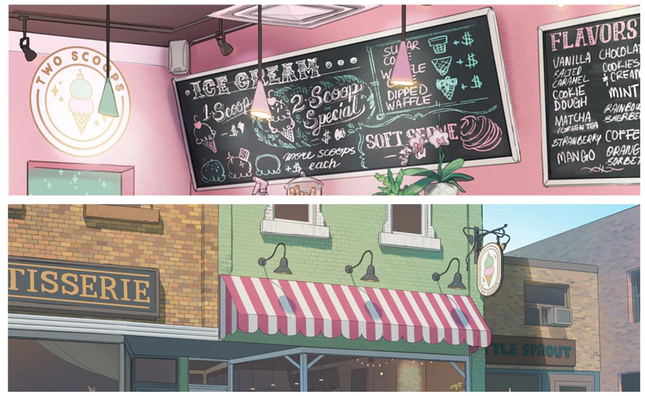 The game itself combines traditional dating sim/visual novel style with the ability to text and tweet – sorry, Chirp – with your new friends. It also looks and sounds gorgeous; example art and music can be found on the Kickstarter page, as can a link to the game's demo.
The campaign has collected over a third of its goal in about a week, and you can net a copy of the game on its release for $15. Higher pledges carry rewards including desktop wallpapers, keychains, and enamel pins.
Plus, of course, there's the intrinsic reward of helping a diverse team to produce a diverse game!
The following two tabs change content below.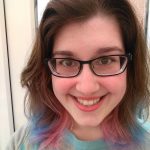 Jay is a freelance games writer specialising in intersectional feminist critique, how to improve games and use them to improve the world, and cute dogs. She loves inhabiting digital spaces in all their forms, and being constantly surprised by just how weird and wonderful games can be.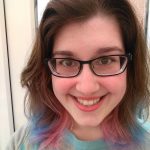 Latest posts by Jay Castello (see all)