The Nintendo Switch was released in March 2017. That makes the new console nearly a year and a half old; and quite the year and a half it's been. We have seen long-awaited releases such as The Legend of Zelda: Breath of the Wild and Super Mario Odyssey, and we are awaiting titles such as Super Smash Bros. Ultimate. There still remains no news, however, on the next release of one of Nintendo's most beloved franchises: Animal Crossing.
About Animal Crossing
Animal Crossing is a relaxing sandbox game in which the player plays as a human living in a world of anthropomorphic animals. These characters are the player's neighbors, all living in the same town and going about their daily lives. The point of the game, essentially, is for the player to go about their daily life, as well; this is monitored by the game's internal clock and calendar, keeping track of hours and days so that it simulates real passage of time.
In the fall, the leaves change color; in the winter, it snows and the player can build snowmen. The game has a completion component as well; the player can collect bugs, fish, and furniture to decorate their home. The neighbors move in and out of the town regularly. It really is just like a small world for the player to get lost in.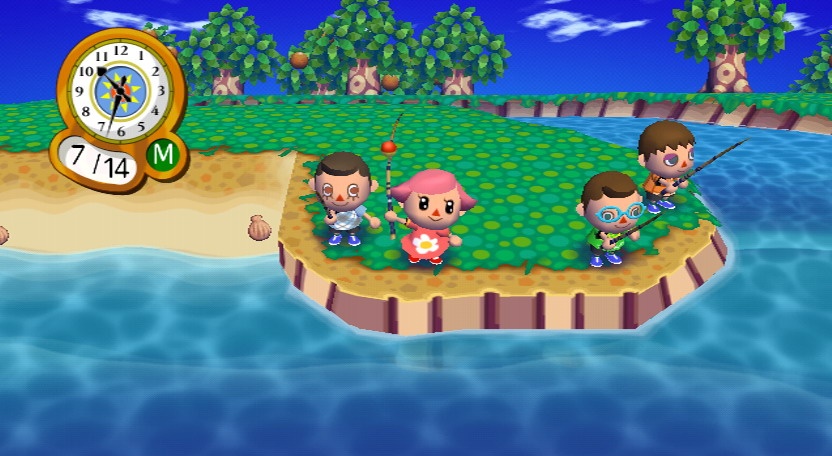 The Animal Crossing games are incredibly important because they serve as an easy and relaxing form of escape for the player. While other sandbox and exploration games have violent components, there is no violence in Animal Crossing—unless you count Tom Nook, local storeowner and heavy-handed capitalist, absolutely robbing the player blind. Animal Crossing is meant to be easy and fun to play, a relief from the stress and challenges of every day life. In Animal Crossing: New Leaf, the player can even go on vacation to a tropical island to get away from the stress of simulated life.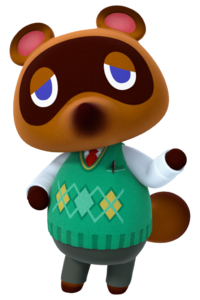 The franchise is also wildly popular all over the world. One might think, then, that there would be more frequent game releases under the main title, but this has not been the case. The last Animal Crossing release was New Leaf, which was back in 2012. Nintendo released a mobile game, Animal Crossing Pocket Camp, but with far less to do and tons of phone storage required, the game's short-lived popularity quickly died out. There is an average of four years between each main title release, with the longest break yet being currently, as it has been six years since the release of New Leaf.
Why Has It Been So Long?
Other popular Nintendo franchises have not had the same spacing between their releases. The Super Mario franchise has had a new game release around once a year since New Super Mario Bros. in 2006. The Legend of Zelda has had new games release about every two years since Ocarina of Time came out in 1998. The only comparable franchise is Super Smash Bros., with only five main game titles (including Super Smash Bros. for 3DS and Wii U as well as the to-be-released Super Smash Bros. Ultimate) released an average of around four years apart.
Super Smash Bros. is getting a new game, however; this was announced in June of this year. So where is Animal Crossing's new title? Fans are starting to get antsy waiting, as everybody seems to believe a title is well-deserved. With six years between the last Animal Crossing release and today, and so many other games receiving new titles, Animal Crossing fans are starting to feel that they have been forgotten.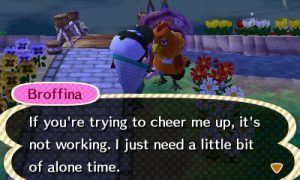 Fans certainly have grown tired of waiting. The internet has become a sea of memes designed by folks longing for another Animal Crossing title. With Facebook profile picture frames reading "is it too much to ask to get a new Animal Crossing game?" and Photoshopped images of Pennywise the Clown hiding in a street drain saying "I've got Animal Crossing on the Switch down here," it is clear that the Animal Crossing fandom has lost its collective mind in desperately hoping for a new title.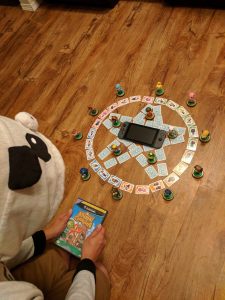 The Perfect Time
The main question is, what better way to release such a relaxing game, and what better time? An Animal Crossing release on the Nintendo Switch simply makes sense. The game is perfect for long sessions played on a television, but it also has the potentially to be the ultimate midday de-stressor when played on the Switch as a portable console. What better way to take one's mind off of the bad grade they received in class, the poorly done presentation at work, or the simple stressors of day-to-day life? Truly no stress-relief tool or mechanism would compare to whipping out your Nintendo Switch for a quick bout of bug catching in Animal Crossing.
On a similar note, the modern world is a time of never ending stress and terror. With all of the awful and terrifying things going on every day, sometimes it is necessary to turn one's brain off and unwind. On the train home, instead of reading online news articles about the impending doom brought on by climate change or the latest ridiculous, racist and violent tweet sent out by world "leaders," an exhausted employee can pull out their Nintendo Switch and talk to their friendly neighbors in Animal Crossing about their home décor.
Is There Hope Yet?
The good news? There seem to be hints pointing to a new release in the future—it just hasn't been formally announced yet. Apparently, Nintendo has yet to disclose its full 2018 game lineup, and the company recently filed for a new Animal Crossing trademark in Japan. These are all signs that the fans might get what they are waiting for, if they can just be a little more patient. Unfortunately, nothing is official as of yet, but at least there will be time for more Animal Crossing memes to flood the internet.
The following two tabs change content below.

Julia Brackett, known as JB to friends and acquaintances, loves to create. Some passions include music, writing, design, and ice cream. Some hobbies include riding bikes and getting bullied by children in Splatoon 2. JB lives in Boston, Massachusetts with a wonderful partner and two cats, Zelda and Burrito.

Latest posts by Julia Brackett (see all)