Though action RPG Crystar is already available in its native Japan, it will be heading to North America and Europe later this month. Along with promising action-packed gameplay, Crystar carries its own philosophy on emotions.
Published by Spike Chunsoft and FuRyu, and developed by Gemdrops, Crystar follows Rei Hatada's efforts to revive her dead sister, Mirai. During this year's GDC, producer and director Fuyuki Hayashi talked about the game, with project coordinator Hiroya Watanabe translating.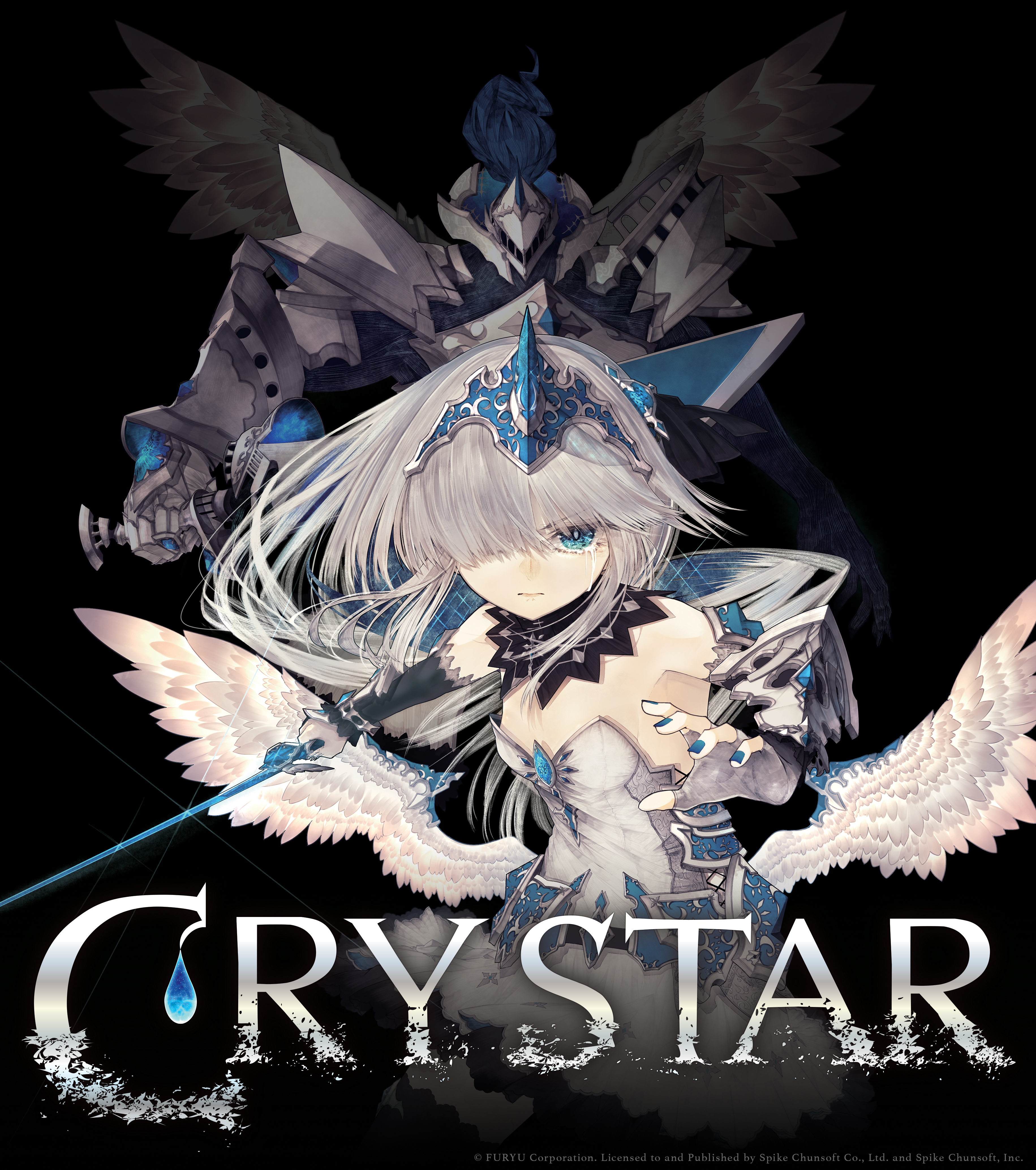 Plotting a Contract
"Just walk up and start attacking," Hayashi said when describing the lack of transitions into battle during a demo of Crystar shown at GDC. 
When asked if the game was always intended to be an action RPG, Hayashi said he wanted to make a game where players can relate and become invested. For him, an action RPG is best for that, able to let people really play as a character.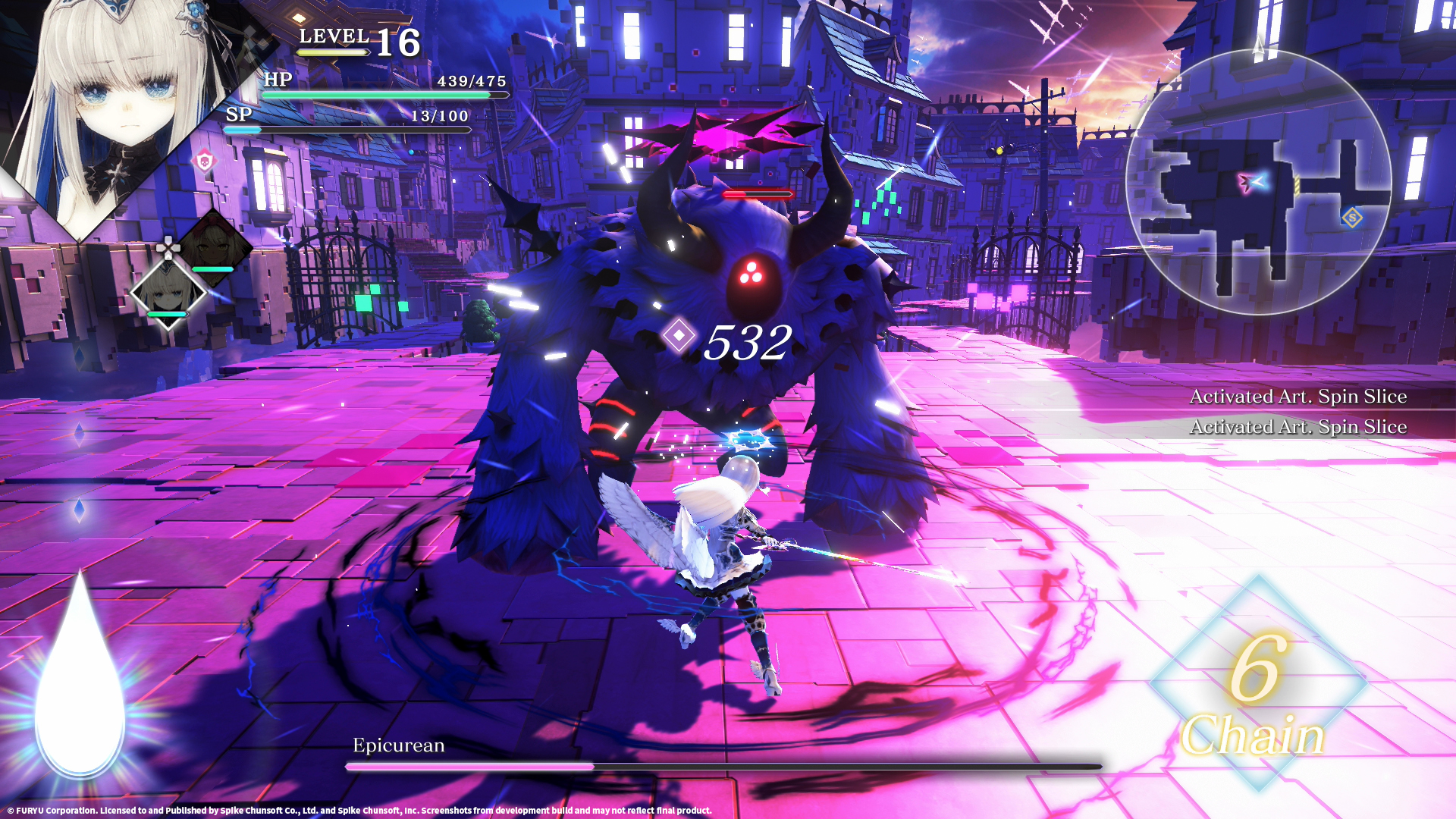 Hayashi also elaborated on Crystar's plot, explaining that it opens with Rei and Mirai in purgatory. They are attacked, and during the chaos, Rei triggers new powers that accidentally kill her sister.
A traumatized and grieving Rei then makes a contract with demons in an effort to make things right. This contract allows her to travel back and forth between Earth and purgatory while she tries to resurrect Mirai.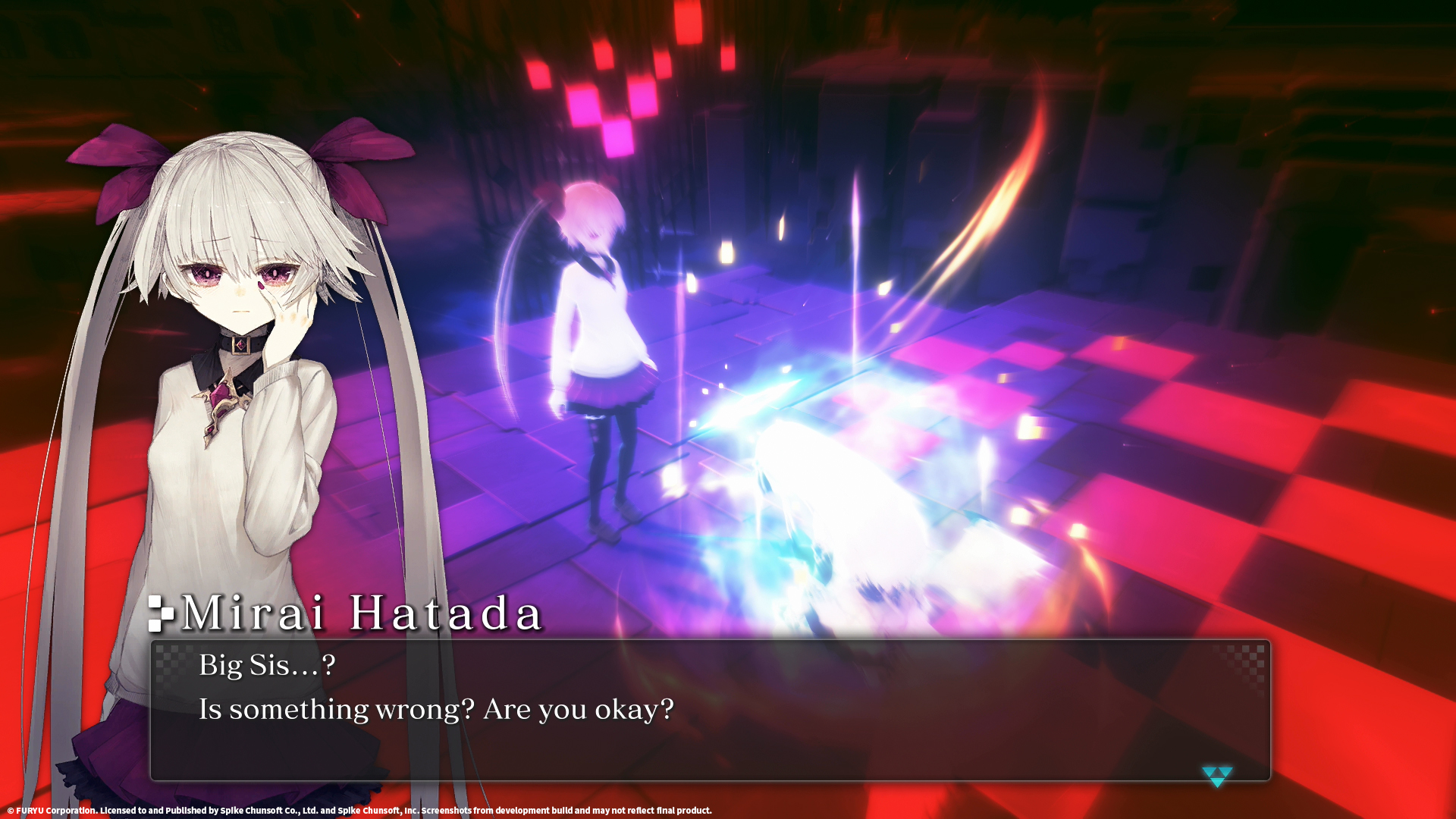 To Purgatory and Back
The contract goes beyond paperwork or a verbal agreement; it literally leaves a mark on Rei's arm, something that she can rub to enter purgatory.
According to Hayashi, purgatory is a dream-like reality, and it is composed of the dead's memories, with real-world elements like traffic lights mixed in.
"This is the afterlife, [and] all the enemies you face used to be human," Hayashi said.
While fighting the formerly human, Rei's tears will charge a gauge—literally tear-shaped in the corner of the screen—until it's full. At that point, the maxed out gauge will summon a companion warrior that will join Rei in battle. Maxing out the tear gauge will also grant access to special powers and an ultimate attack.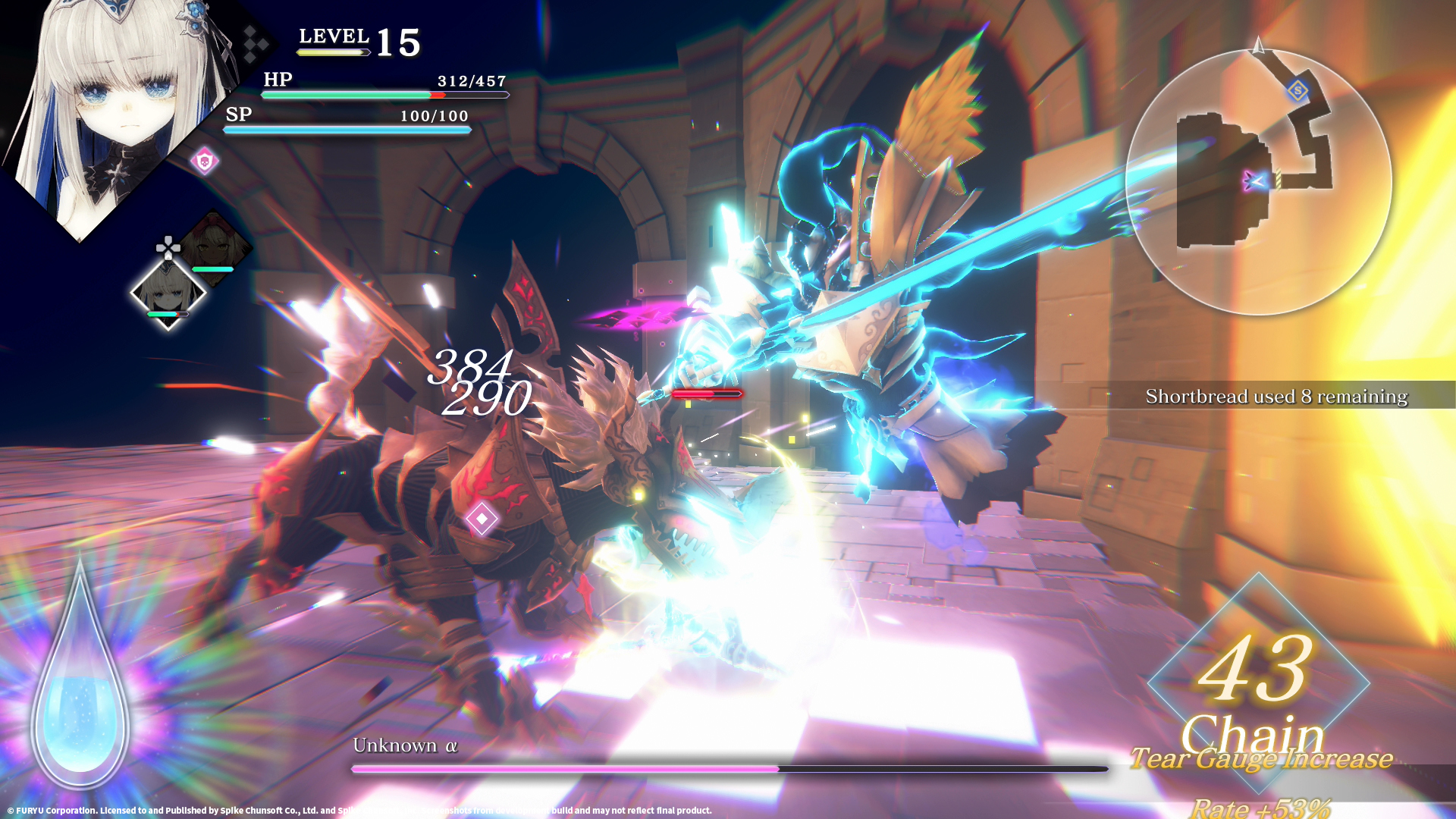 Turning Tears into Power
The gauge works pretty literally, with Rei visibly crying, even covering her eyes with one hand.
Hayashi shared that this goes back to the core philosophy he wanted in Crystar. He wanted to express the concept of light shining through the darkness, and the beauty of pushing forward in the face of hardship.
In order to portray this concept, Hayashi said that he came up with the mechanic of crying to become stronger.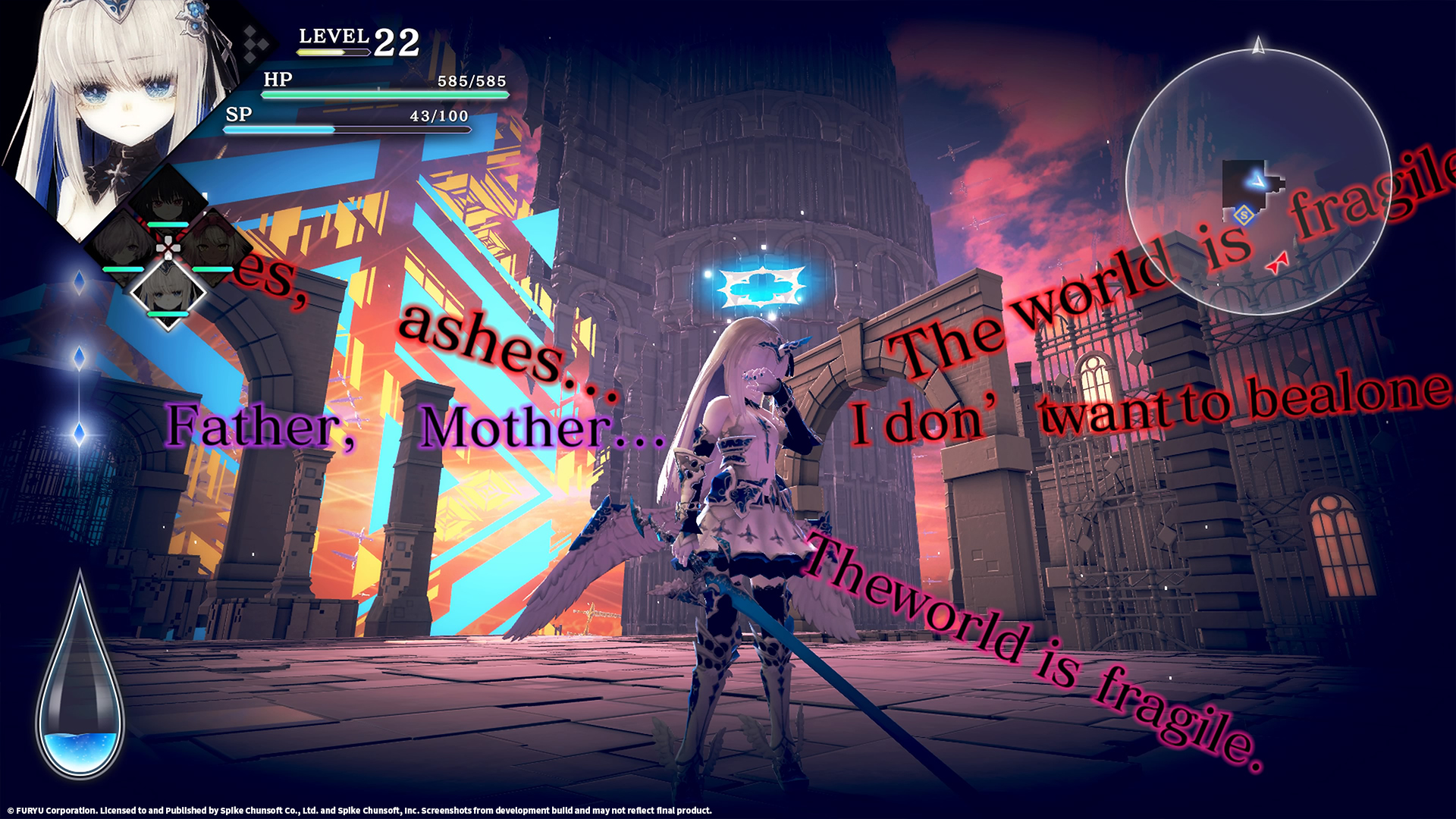 Weaponize Your Weeping
This emphasis on the ties between crying and emotional growth are reflected in not only combat, but in the aftermath of it.
According to Hayashi, when Rei is in her room on Earth, she can convert and purify her tears into "sentiments."
"These sentiments are thoughts and feelings," Hayashi said. "[They] basically work as equipment you can take into purgatory." 
The player will even be able to fuse and upgrade sentiments. 
Rei won't just be crying in her room though. Hayashi said that she can pet her dog, warming her heart and giving her emotional support.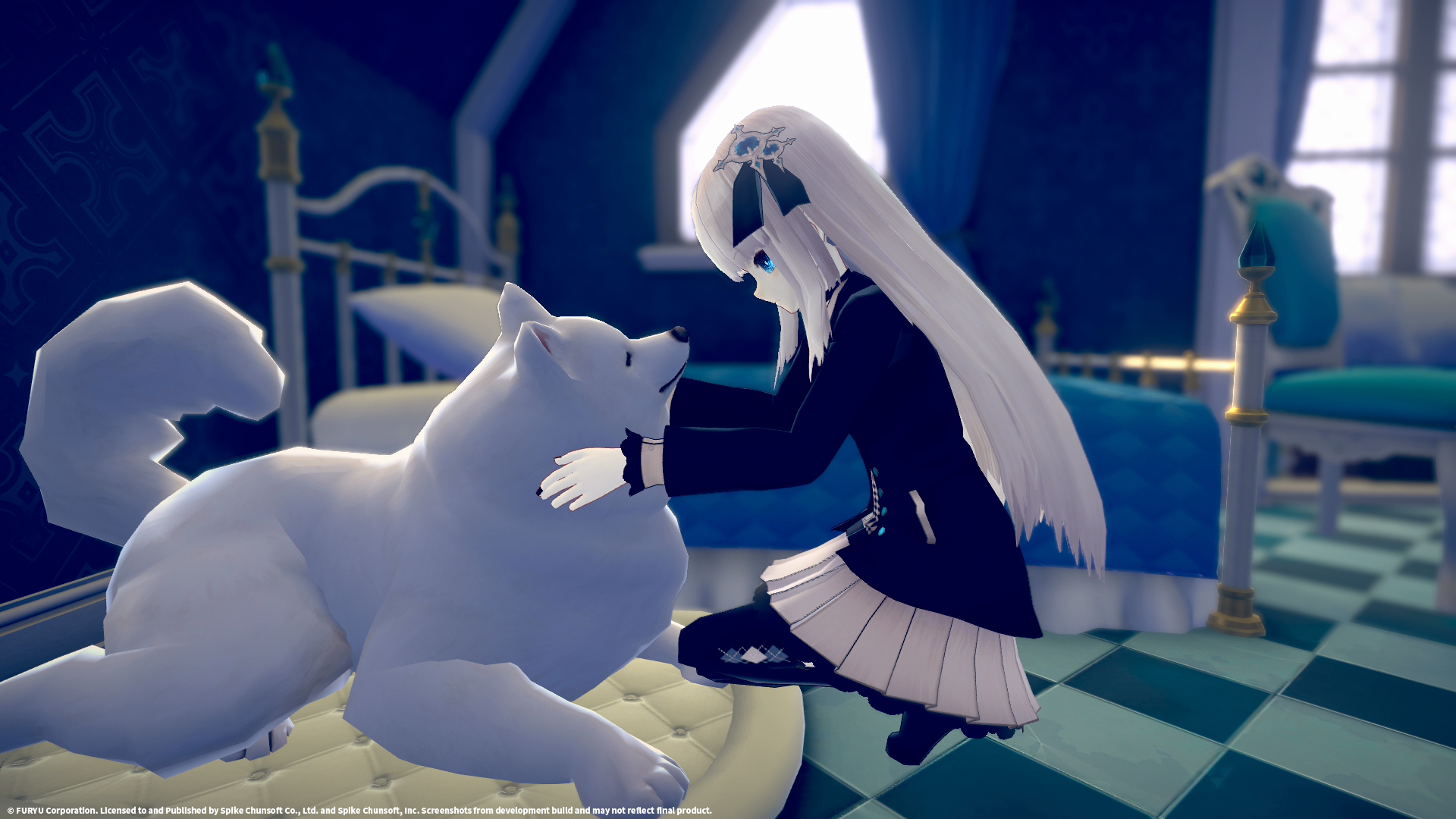 Understanding Your Enemy
Hayashi explained that when Rei defeats certain enemies, she will get their thoughts, or "torments" that will haunt her. These are backstories that the player can collect and view in "Memoirs of the Dead" back on Earth.
While the story revolves around Rei, Hayashi said that the memories of the dead can fill in the blanks and lore of Crystar.
"Enemies may not be exactly the bad person you thought," Hayashi said. On the flip side, he added that good people may have bad intentions.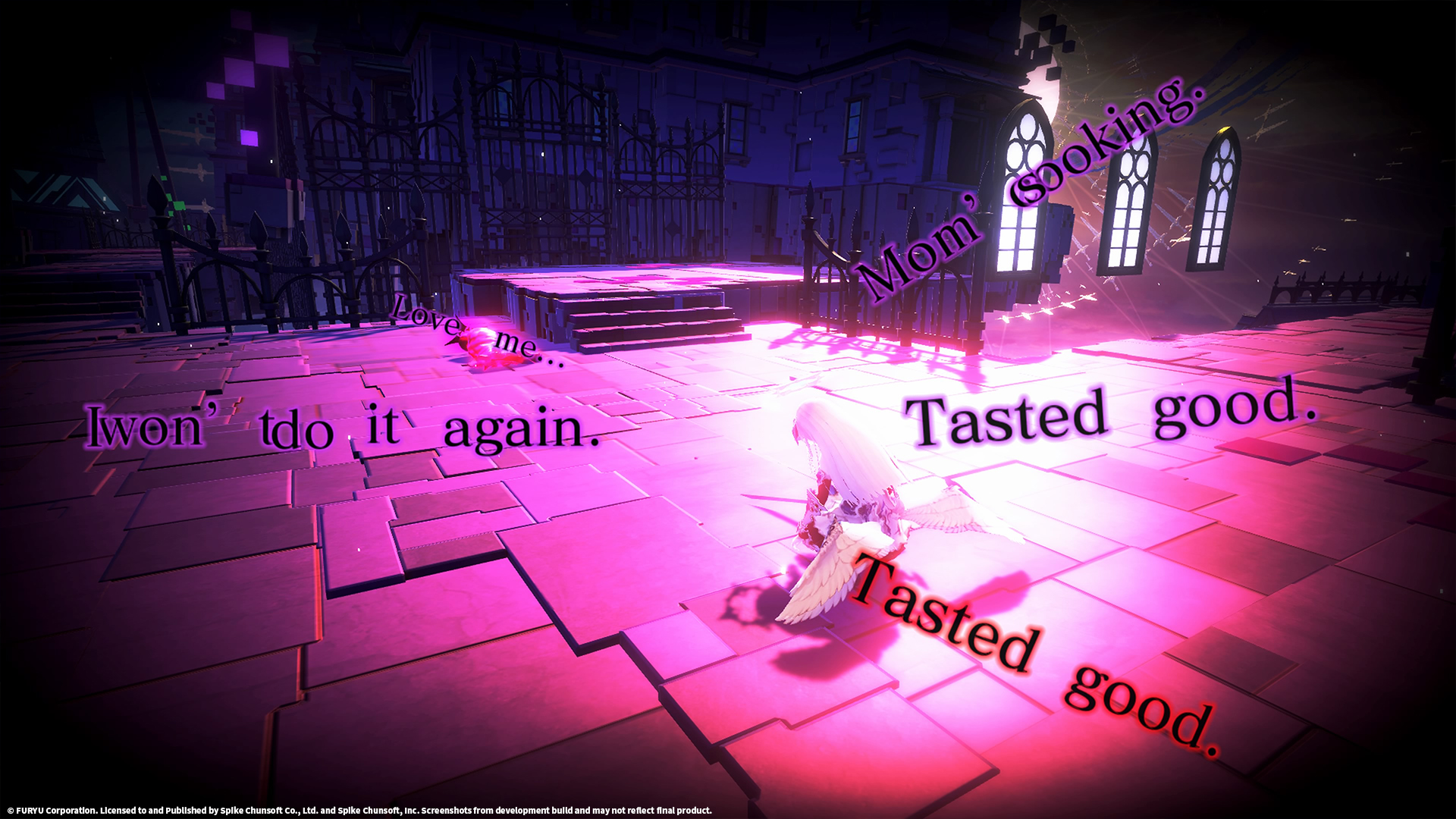 Flowing and Reaching
According to Hayashi, the term "panta rhei" was a big inspiration for Crystar. He explained that it is a Greek philosophy describing how all things flow. 
Hayashi shared that for him, "panta rhei" means that even if today hurts, it will flow into another day with a new chance for happiness. He thought this reached people, saying that players in Japan enjoyed the characters, story, and worldview in Crystar.
"I do believe it is a global concept and it can reach anyone," Hayashi said. "But I am looking forward to seeing the reaction of people when they play it."
Crystar will be available in North America on Aug. 27 and in Europe on Aug. 30. According to Mimi Saito, marketing coordinator at Spike Chunsoft, there are only plans for releasing the game on PS4 and Steam.
The following two tabs change content below.
Alyssa Wejebe writes about games, reads about games, and plays them too. RPG, hack-and-slash, and fighting games are some of her favorite genres. She loves nonhuman characters. One of her earliest gaming memories center around battling her grandmother and younger brothers in "Super Bomberman 2" on the SNES.
Latest posts by Alyssa Wejebe (see all)