Apex Legends is the latest game to burst onto the battle royale scene, releasing on February 4th. A character-based version of the popular online multiplayer format, Apex is free to play, like many of its counterparts. Players can unlock characters by leveling up or, of course, by buying in-game currency. Each character has their own skills to add to the weapons that drop in game. Apex brings something else new to the table, too; great accessibility features.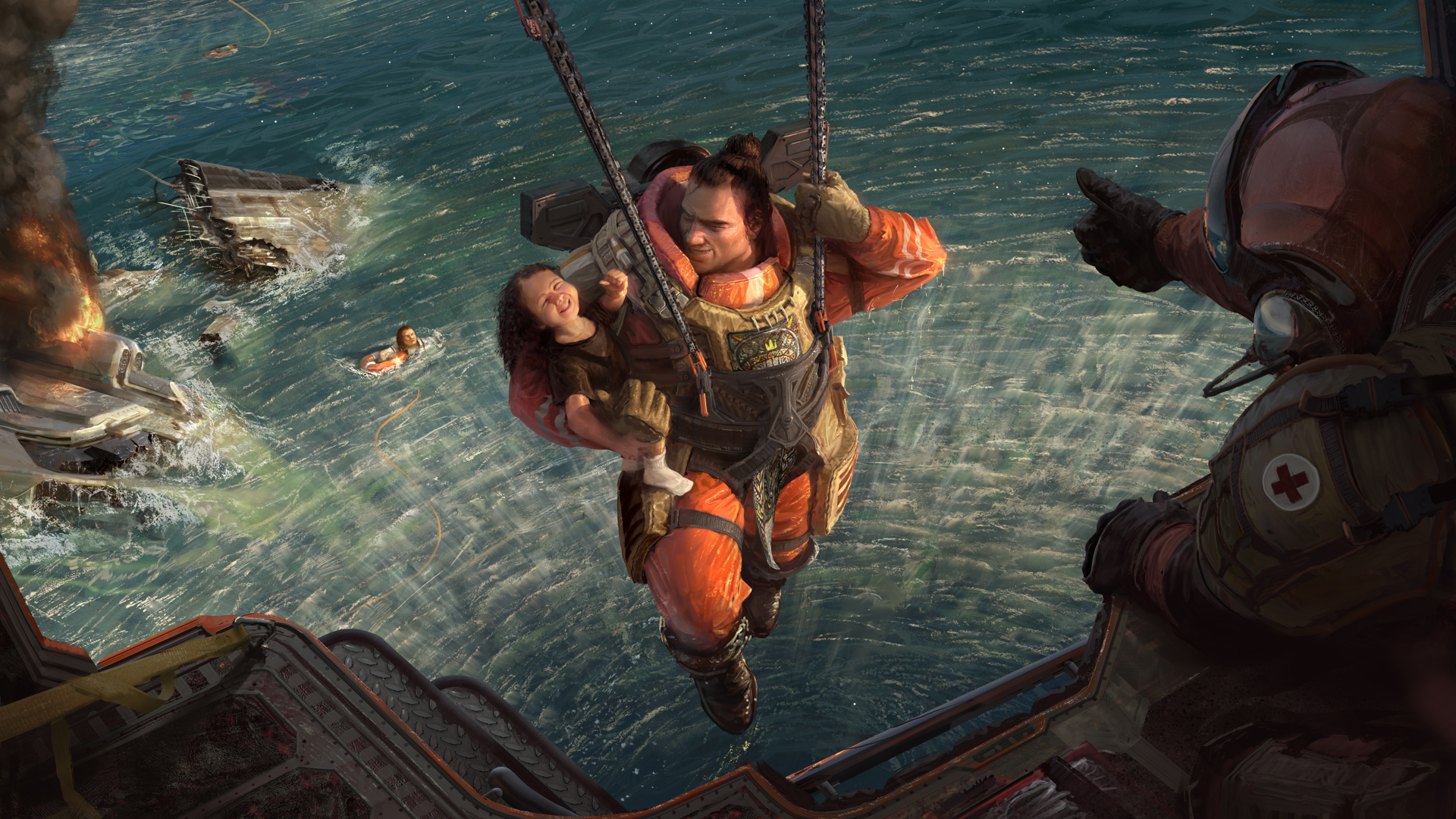 Communication is Key
One of the most appealing features that many new players will notice right off the bat is the robust 'ping' system. You can identify a place to go, an enemy, or a specific weapon with the push of a button. Other players on your team can interact with this ping, even calling dibs on an item.
At first glance, it is revolutionary just how robust this is. In a game that has squads of three with forced match making, you're going to be playing with a lot of strangers. Some of those strangers don't have mics, some you wish didn't, but either way the ping system actually lends itself to a much more productive and fast paced method of communication. It's far easier in the thick of a fire fight to click a button than try to explain to your team mates where you are and what's happening to you.
The ping system may help to set Apex apart from its competitors from a game play perspective, but that's not all it's good for. The ping system is actually one of many features designed to make the game accessible for more players.
Apex Accessibility Options
Another Apex feature designed to improve communication is a voice to text option. When this is turned on, the in-game information that is communicated through voice lines comes through as a subtitle. This is also in effect on team voice chat. This is huge for people who have difficulties with hearing or auditory processing. The game also has the reverse option; typed messages can be read aloud. It isn't a perfect feature, but it is impressive. These options are huge for players who want to enjoy a game in which audio is such a huge component.
Communication isn't the only part of the game in which the Respawn Entertainment team focused on accessibility. The game also has options for colorblind play, with three different options for different needs.

The accessibility options for Apex are impressive, and getting a lot of good feedback from players who need these supports. The recent popularity of battle royale games is certainly in large part due to the free to play titles like Fortnite, Ring of Elysium, and now Apex. The ability to respawn sets Apex apart too. This makes things easier for people who may need or just want a more forgiving experience.
There is certainly no indication of battle royale titles slowing down; even if players move on from one particular game, they're finding new options. Apex Legends identified a niche, and they came in with a bang. The accessibility features are impressive. They also hopefully will pave the way for new battle royale titles and game modes. It is no longer just an interesting idea; battle royale is a full genre of game. With 10 million players in the first 72 hours, Apex looks like it may give the competition a run for their in-game currency.
The following two tabs change content below.
Devin
Devin Tea is a writer living on the East Coast with her cat, dog, and collection of almost every Nintendo console and handheld.